Making a Lasting Impression
with Playboy Norway December 2022 Cover Star Lynnie Marie / @misslynniemarie
Photography by Ramsey C / @rlbphoto88
MUA Michelle Cuevas / @michellecuevasmua
PR: LA Media Group / @la.mediagroup
---
Such an absolute honour to have you on Playboy! Talk to us about your career and what made you get into the industry? Thank you! It's absolutely an honor to now have 3 playboy covers. I'm just a small-town girl that moved to a big city and started modeling for fun. I never thought I'd be where I am today and I'm very grateful.
What is your favourite thing to do?I love to travel to tropical destinations and explore. Even if it's just a work trip it still feels like vacation when you can escape to a warm beautiful beach.
What does it mean for you to be seen as a strong, intelligent, ambitious woman? It's empowering and It means a lot to be seen that way because then I know I'm actually being taken serious.
What would you say makes you stand out in the industry? Probably my personality. I've always remained humble and down to earth and never let anything get to my head.
What puts the biggest smile on your face? When I come home from being out of town and see how excited my dog is to see me. I also smile big when I can make someone's day.
What are some of your biggest passions? I love being creative, learning, and I also love helping/uplifting others.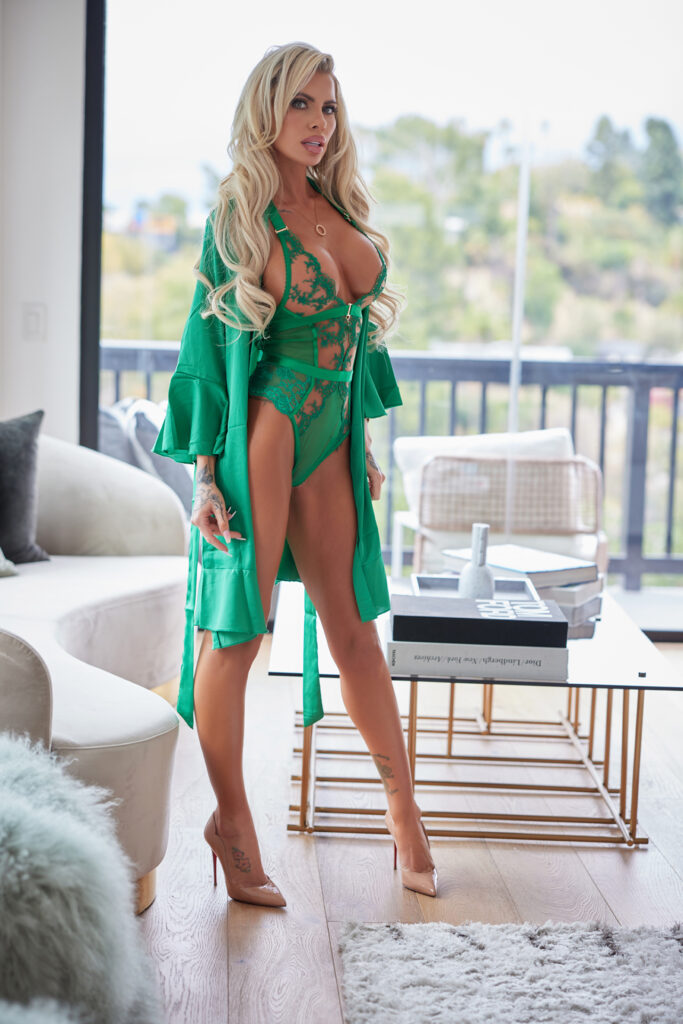 3 ultimate deal breakers when it comes to men? Rudeness, self centered, being very insecure
What are some of the things that attract you to a man? Good hygiene and self-care, being a good listener and actually cares, having a good sense of humor and can make me laugh.
What is the most daring thing you have ever done? Probably some of my piercings.
What is the best way to approach you as an admirer? Just being able to start a genuine conversation.
Where can our readers catch up with you and stay updated with your work? All my social media platforms @misslynniemarie especially my onlyfans since I'm on there the most and respond to all my DMs daily.
We are so happy to have gotten to know you a little bit! Any last words out there for our readers? Thank you for taking the time to read about me! I hope everyone enjoys the holidays! Be sure to check out my podcast @coffeeandcleavage.