Kristin Lolio / @therealgymbarbie
Photography by Arthur St. John @arthurstjohn
HMUA: Estera Beauty
Location: Serob Papazyan
---
Congrats on your Playboy Sweden Playmate Cover! What does this mean to you? I'm so EXCITED. It's been a dream of mine to be in Playboy since I was in high school. And it's happening!!!!!:) OMG………  THE COVER. It's the best way to start off 2022 with such an amazing opportunity. I feel so blessed and thankful.
What do you think of when it comes to Playboy and the iconic bunny? Marilyn Monroe. The first beautiful woman to grace the cover. And now 69 years later several more. Playboy is beauty. It's sexy. It's classy. It's fun. It's almost every girls dream to be a part of and every mans go to for a beautiful woman . And who doesn't wear the BUNNY!!!!! it's all over the place and everyone LOVES it.
Tell us about your background. Where were you born? Where did you grow up? Where do you live now? I was born in Michigan. Raised in Longmont, Colorado by my mother and stepfather. I have a brother and a sister. I'm a mother to three handsome, caring, intelligent boys.  I decided to leave Colorado in 2005 and I now live in Gilbert, Arizona.   I absolutely LOVE Arizona.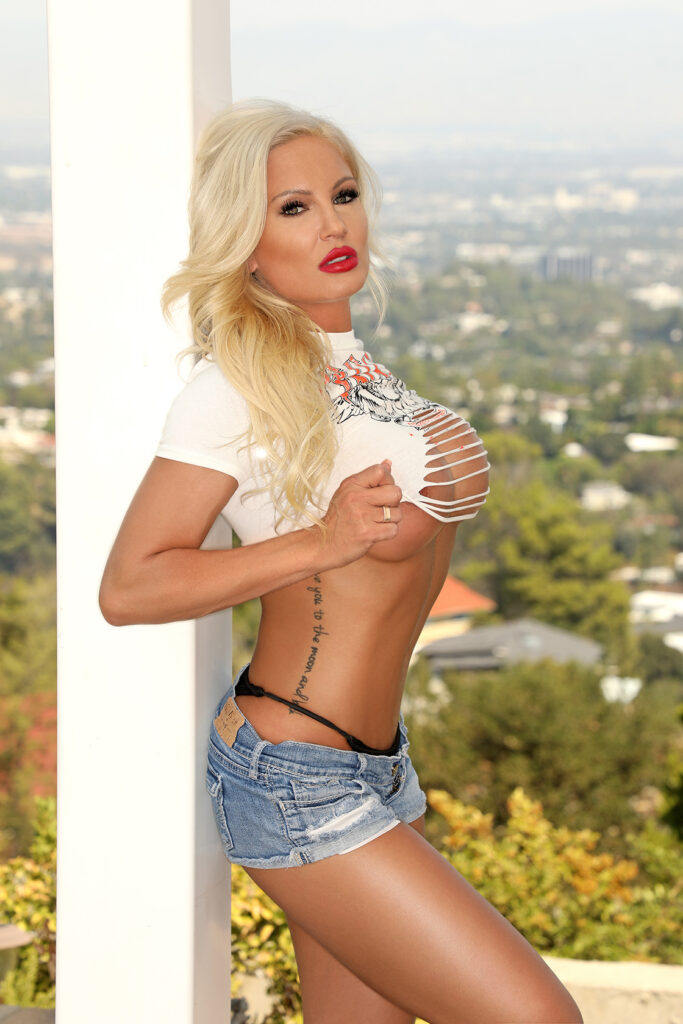 What's your favourite colour? I love the colour pink. However, I never wear pink. You will always catch me in black or grey.
What type of music do you enjoy most? Favourite artist? I grew up listening to Rap, Hip/Hop and I still listen to it now. Whether I'm in my car driving, chilling at home or training at the gym. It's always Rap and Hip/Hop. One of my go to Artist is Nicki Minaj, Drake, Pop Smoke and Cardi B
Favourite movie of all time? Favourite actor? Liar Liar. I can be in the worst mood ever and when I watch that movie, I'm laughing and instantly in a better mood. Jim Carey really did a great job nailing his lines.I love Jennifer Aniston. Loved her in Friends, Stepmom and so many more. She is aging so gracefully. Truly an inspiration to women.
Do you prefer the beach or the pool? 100% the pool. I do not like sand in places it shouldn't be.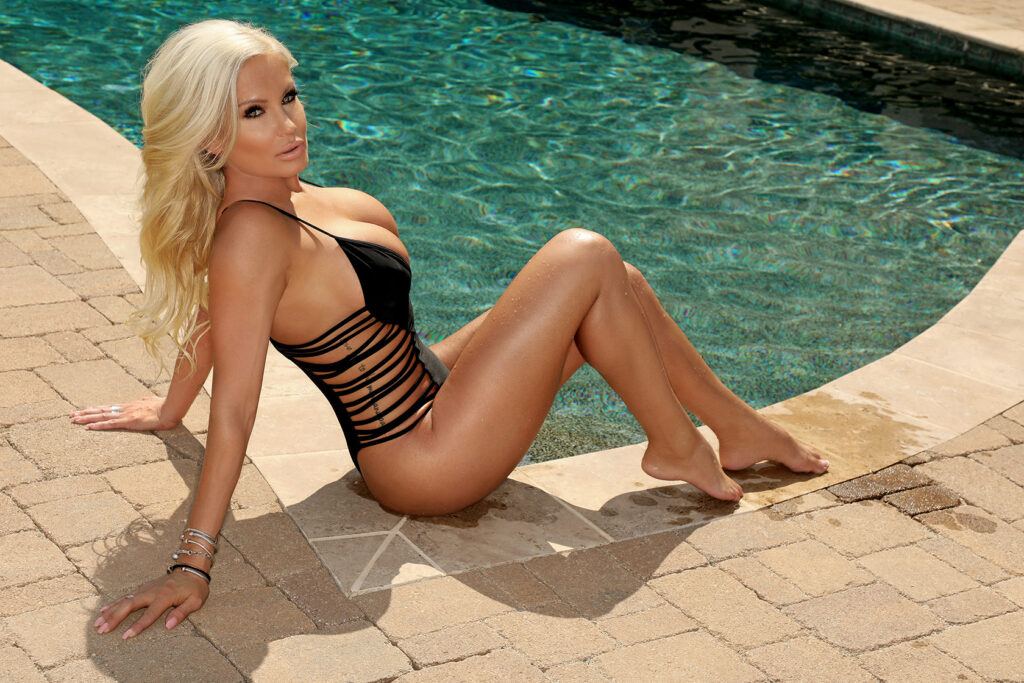 Read the book or watch the movie? Watch a movie hands down. Just so relaxing being able to sit back, chill and get lost in a good movie.However, I did prefer the books of Fifty Shades of Grey over the movies.
What is your favorite body part on you? on him? ME – My legs are pretty awesome. Took lots of hard work and dedication in the gym to grow them. But I also love my eyes. They change colour from green, grey to hazel. Depends on my mood and what I wear.HIM – A man with broad shoulders and some good biceps are always eye catching.
What attracts you the most in a man? I'm a sucker for a tall guy with muscles and tattoos. But really, I love a humble guy that is sweet and caring. Has drive, ambition and motivation to do and be more. To have killer blue eyes and a smile that will melt my heart for days also goes a long way.
Biggest turn on? A guy that treats me like a lady. Open my door for me, pull my chair out for me. Treat me like I'm your queen.
Biggest turn off? A guy that is conceded. Being confident is different and is very attractive. Stay humble!
Describe your perfect date. I would love to be wined and dined by a beach. Take me to a nice restaurant on the shore by a nice fireplace going. Great conversation, getting to know one another. Lots of laughing and endless hand touching/holding. After take me on a walk down the beach as the water hits our toes and we sit and talk for hours till the sun comes up.. Let's get lost in the moment!
Describe yourself using 3 adjectives. I'm very Ambitious. Always looking for that next big opportunity to grow as a businesswoman and mother.  Never settle for your current position unless you are the CEO.
I love new and exciting things. Whether it's a trip, or trying a new food. I'm always Adventurous.
I'm also very Caring. I LOVE my boys, family, and friends. I love my workers and I'm always trying to do what's best for other people.
How important is working out and fitness to you? It's very important. I work out 5 to 6 days a week. I train legs 2x a week, back/biceps 1 day and triceps/shoulders 1 day a week. I also do cardio 5 days a week for at least 45 minutes a day. I love the Stairmaster. It's my go to for cardio.
I don't work out to just look good but also to feel good mentally, physically and emotionally. It's my stress relief.
But most important is also my diet. I eat 5/6 meals a day every 3 hours. Mainly protein, veggies and a good carbs like a sweet potato. Abs are made in the kitchen not the gym:).
Have you ever been to Sweden? If not, would you like to visit someday? No. But it's on my bucket list. So yes, I'm going to visit someday.
What comes to mind when you think of Sweden? The Northern lights and Midnight sun. The Vikings. The world's 8th largest kingdom. The beautiful history of the architecture. Not to mention all the beautiful people.
Tell us about your photo shoot. It was FUN. Every minute of it. From hair/makeup to changing from one look to another. Arthurs St John really made it easy. He knew what looks would look best, poses that would look best and never made me feel uncomfortable. We laughed and came up with some great photos ideas so I could have great content to share with my followers and you . PLAYBOY.  Can't wait to shoot again.
Where do you see yourself 10 years from now? That's a tough one. One thing for sure I will still be hitting the gym, staying fit and motivating others to do the same. Who knows I may have my own company by than so I can travel more since my boys will be older and out of the house? Work hard and play hard.