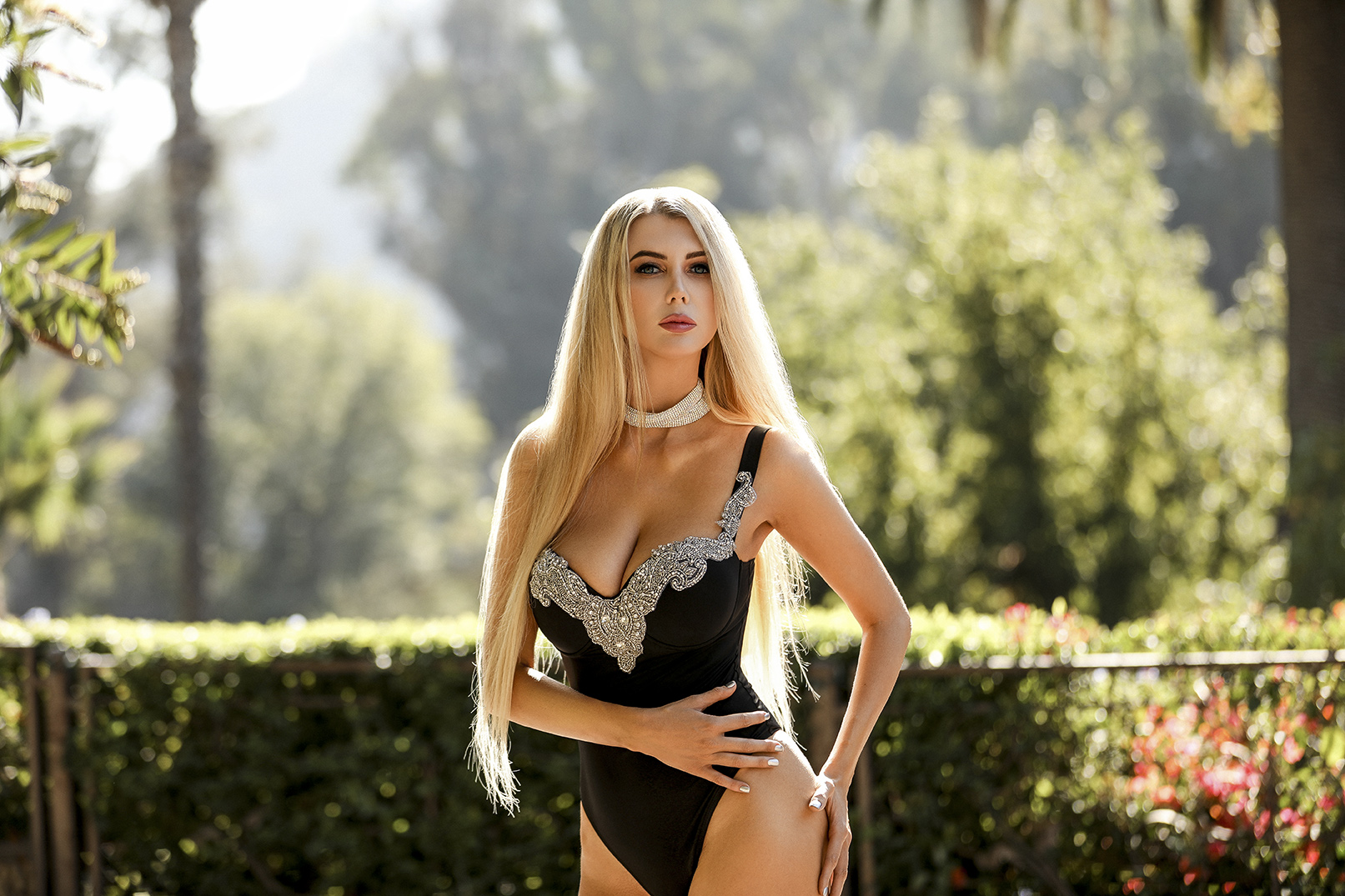 with Kristine Graff
Photography by Arthur St. John
Hair Stylist & Body Make-up by Taylor Jazz
Make-up: Sonya Rasova
Location: Houdini Estate
Where were you born and where do you live now? I was born in Siberia, I am Ukrainian Polish and Greek. I currently live in the United States.
How many languages can you speak fluently? I can speak Ukrainian, Russian, English, and Italian.
What's your favorite color? Pink and Blue.
What type of music do you enjoy most? I like all kinds of music, I'm open-minded.
Favorite movie of all time and favorite actor? I love James Bond movies, Sean Connery is my favorite!
If you could be an animal, what would you be and why? Tiger, because I like strong and powerful animals.
What is your favorite body part on you? Breasts.
What attracts you the most in a man? A smart intelligent man.
Describe your perfect date. Romance on the beach.
Where is your favorite vacation destination? Monte Carlo.
Congrats on your Playboy Sweden cover! What does this mean to you? It's an honor to be chosen for the cover. Playboy is a sexy classy international magazine.
What do you think of when it comes to Playboy? I think of the Playboy mansion, the bunny, the sexy sophistication and class.
Have you ever been to Sweden? If not, would you like to visit someday? Yes, and I would love to visit again, especially now that I am on the cover!
Where do you see yourself 10 years from now? A successful businesswoman, an inspiration to others, to start a charity, make the world a better place, and have a loving family.