This month we meet the lovely Lynnie Marie, an American model based in California, USA. She started modeling back in 2015 and quickly became a popular social media sensation! Today, she shares her passion for creating beautiful content.
Photography by Nino Batista / @ninobatista
Hair by Jeton Mullaliu / @iamjetonfashion
Describe yourself in three words… Genuine, compassionate, ambitious.
Were you excited to shoot for Playboy? Absolutely! It's truly an honor to be on the cover of an iconic magazine!
What was it like starting out as a model? I started modeling for fun not expecting much would come from it. I learned a lot from different photographers when I first started. There's so much more to it than others may think. To me, modeling is a form of art.
What inspires you? I'm inspired by people who are determined, driven and real.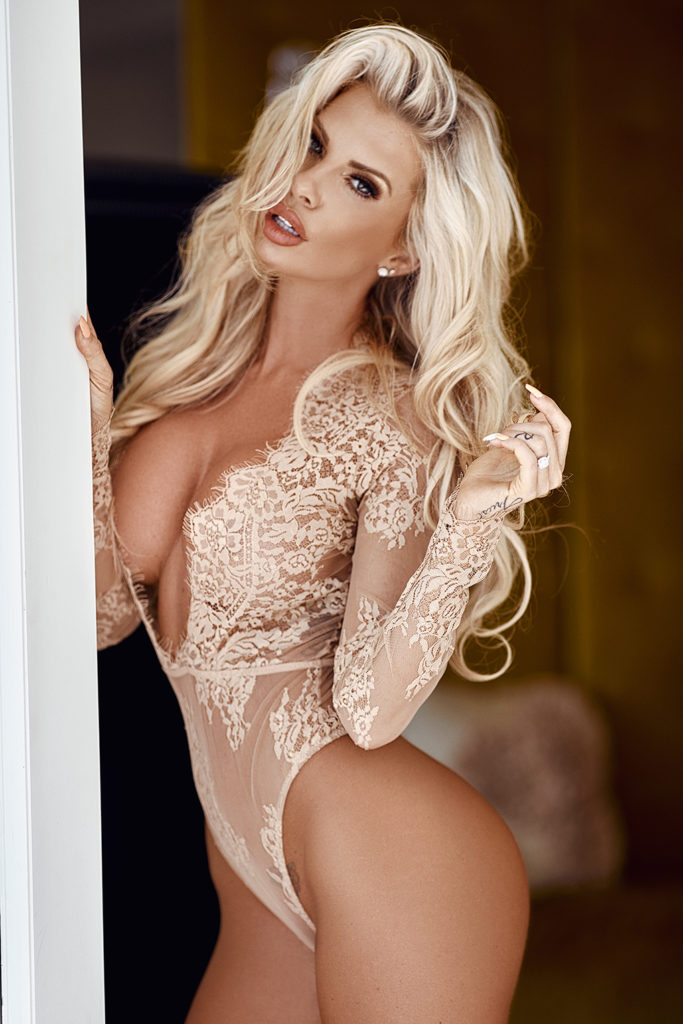 Describe your perfect day off when you are not modeling? Not being on my phone and doing something spontaneous whether it's taking a drive to the beach or going on a hike.
Do you feel more like a city or a country person? I'm a little bit of both. I grew up in a small town and moved to a big city in my early 20s.
If you could live anywhere in the world, where would it be? I'll always be a California girl, but if I had to choose somewhere else to live I'd say Hawaii. I love being anywhere that has beautiful beaches.
Do you have a secret talent? It's not really a secret but I've gotten pretty good at the shooting range.
A guilty pleasure? Binge-watching a really good series on Netflix… Sons Of Anarchy will always be my favorite.
Which song is absolutely certain to make you cry whenever you hear it? Something to Remind You by Staind. It makes me think of my brother.
Turn-ons… Being down to earth, confident (without being cocky), having a great sense of humor, and amazing cologne.
Turn-offs… Rudeness, arrogance, and bad hygiene.
Any last words you would like to share with our readers? Thank you for taking the time to read a little bit about me. If you would like to see more of my journey then follow my social media platforms @misslynniemarie and my official fan website misslynniemarie.com.
Want to see more of Lynnie? Then follow her adventures on Instagram @misslynniemarie for all her latest news and story updates!