Meet Six of the Newest 'Sports Illustrated' Swimsuit Models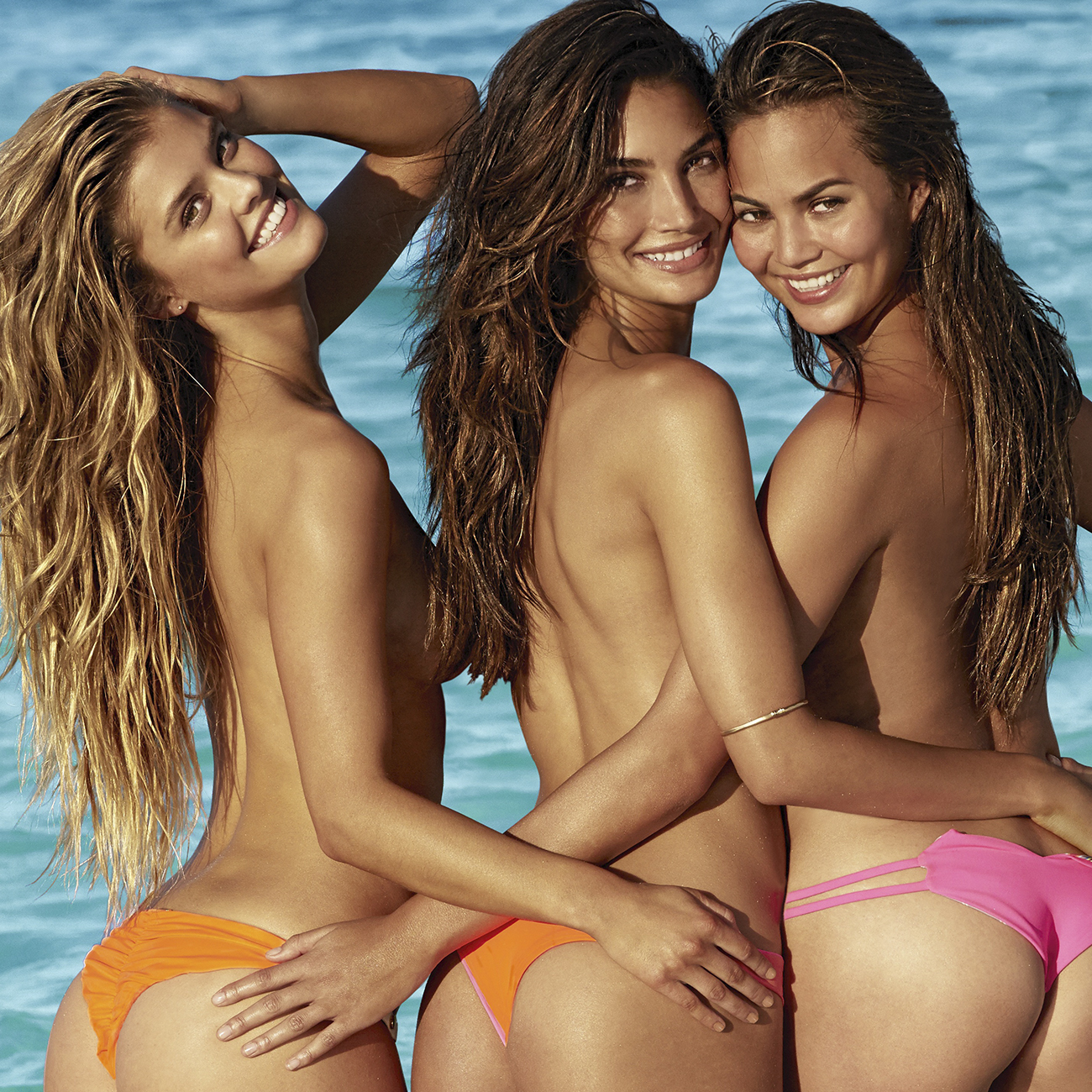 We're still three months away from the release of the 2018 Sports Illustrated Swimsuit Issue, but the magazine is already choosing the models. In April, Sports Illustratedlaunched its first-ever open casting call for the Swimsuit Issue. Over 5,000 women submitted Instagram videos, and in July, the top 15 were invited to model the magazine's new swimwear line in a runway show at Miami Swim Week.
Now, they've narrowed the finalists down to six women, who will all receive a spot in the 2018 Swimsuit Issue. One of these six winners will be selected as an official SI Swimsuit Rookie for the 2019 issue. Get to know a bit about each of the finalists below:
Allie Ayers, 23, is a model and swimsuit designer from Snyder, Oklahoma. She wrote on Instagram, "I can't quit crying. Do you get how big of a deal this is? And I don't just mean for me. I mean for everyone who is going to see this issue and see more diversity than ever before."
Iyonna Fairbanks, 25, is from Cincinnati, Ohio. The up-and-coming runway model has worked as a security officer, and she first caught Sports Illustrated's attention by doing a rap for her casting call submission.
Olivia Jordan, 28, is an actress and TV show host from Tulsa, Oklahoma. If she looks familiar, that's probably because she was Miss USA 2015. Jordan told her followers she is "beyond grateful" to have a spot in the 2018 Swimsuit Issue.
Haley Kalil, 24, is a former Miss Minnesota, but she pointed out on Instagram that she doesn't have the typical model body. "I am not 5'10. I am not signed with an agency. I am not a double zero. I don't fit typical 'modeling standards.' I'm just a normal gal from Minnesota whose dream came true because a group of incredible people decided it was time to break barriers and represent all types of women. I am honored to be amongst the other beautiful, talented, and accomplished women in the top 6."
Camille Kostek, 25, is from Killingworth, Connecticut. The former Patriots cheerleader told Sports Illustrated that she has dreamed of modeling for the Swimsuit Issue since she was a little girl. She says, "Confidence is sexy. That's what Sports Illustrated Swim stands for."
Tabria Majors, 27, is originally from Nashville, Tennessee. She now lives in Brooklyn, New York, where she works as a model. On Instagram, she wrote, "Words can't even describe how excited I am about this opportunity."